A rare piece of non functional equipment, a Nadine's Distortion on the workbench.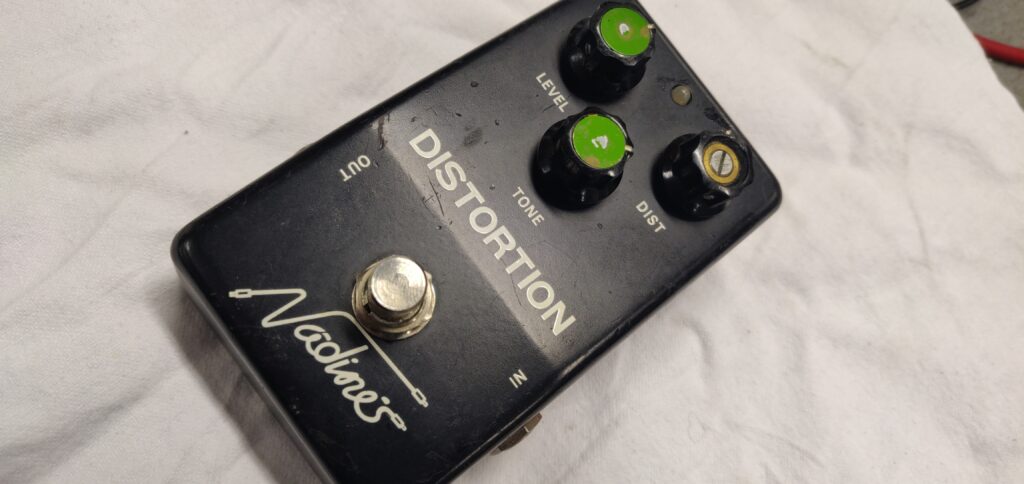 Gut shot, the circuit board in nice condition.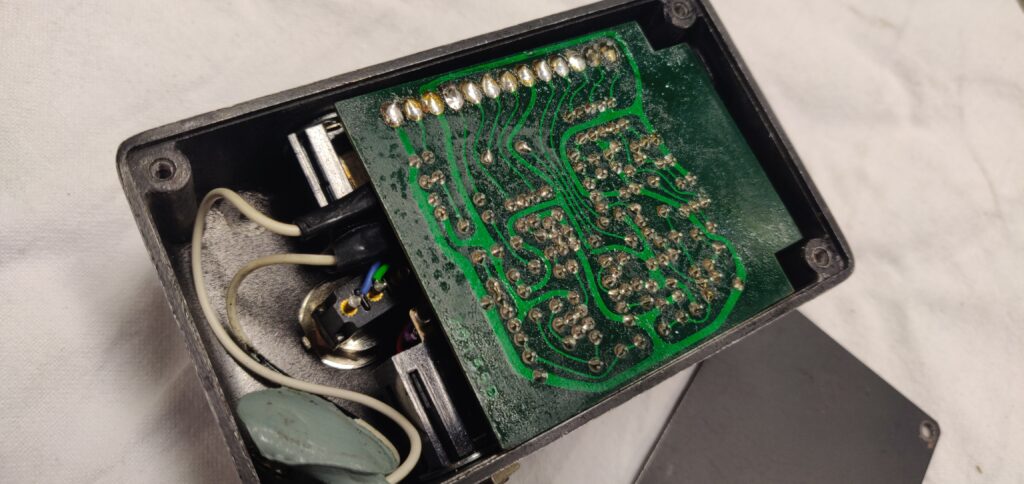 Component side.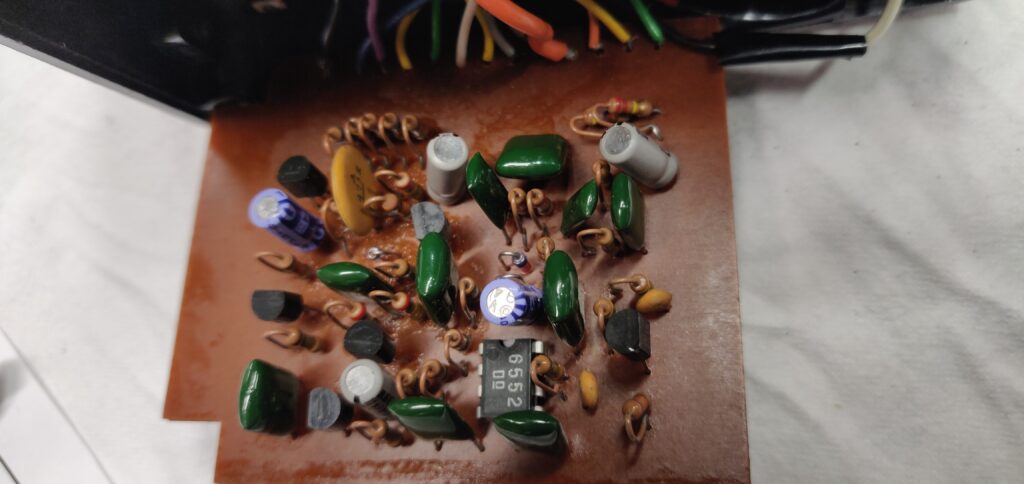 The 6552 opamp was burnt, once replaced the pedal's rocking again. Image of the circuit board with a socketed RC4558 as replacement for the 6552, the old electrolytic capacitors changed and a new battery clip installed.

/Krister