Got a MXR micro amp in for service and modification.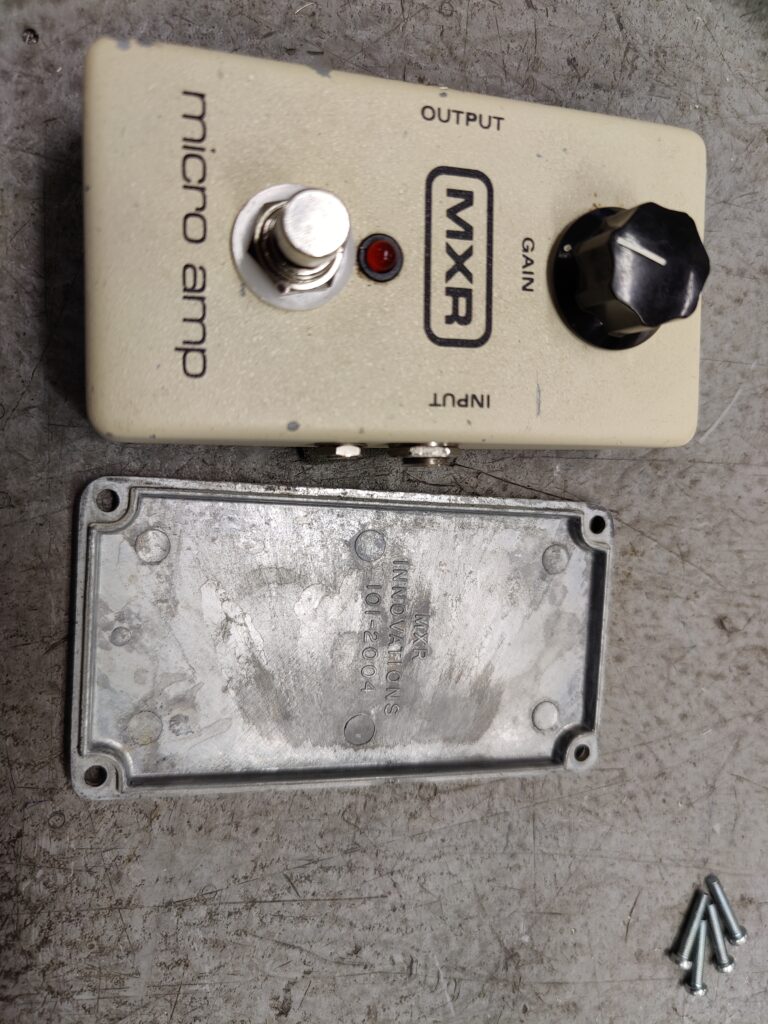 The fried original TL061 opamp is now replaced with an OPA134 and the old tantalum capacitors was replaced. Rewired the bypass with a new 3PDT switch for true bypass. Mounted a 2,1mm negative center DC jack.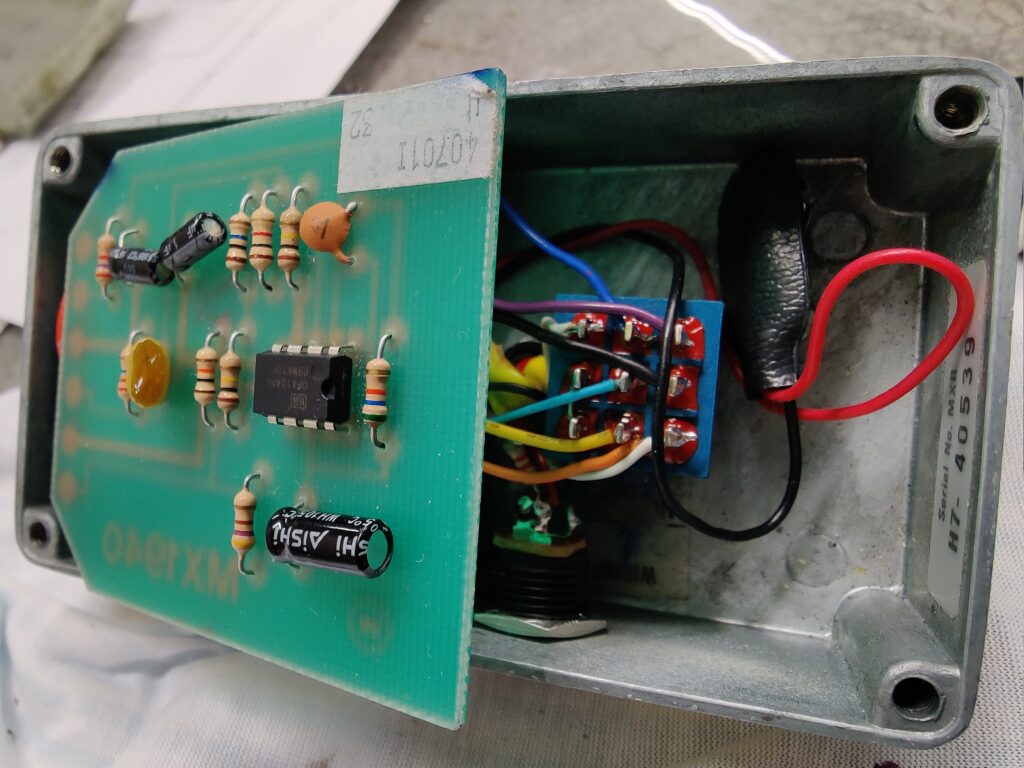 View of the DC jack.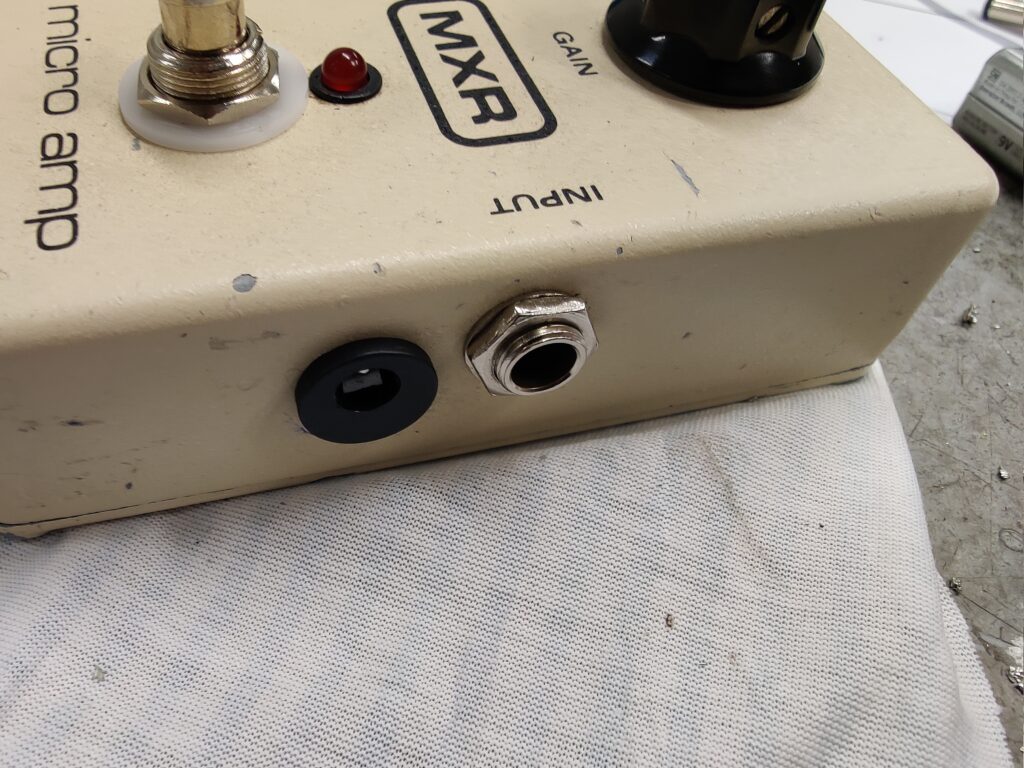 /Krister