Now here's a rare pedal I got on the bench, a Colorsound Flanger.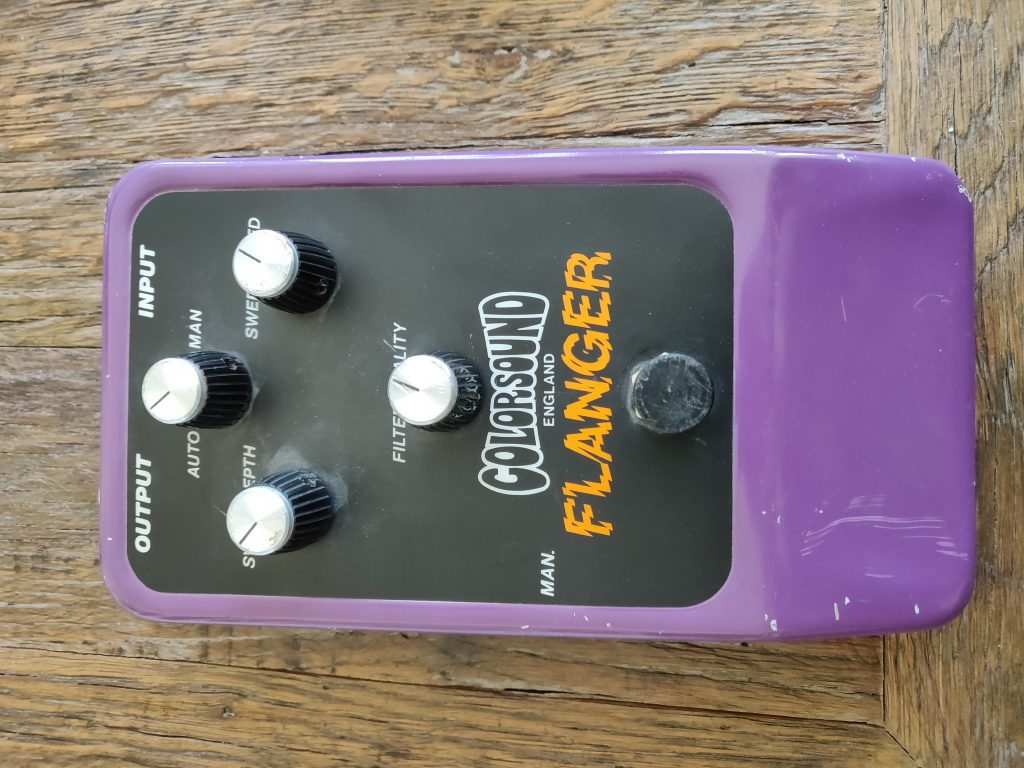 However in a no working condition, Looking at the guts I'd say there's some work to be done if it will ever work again.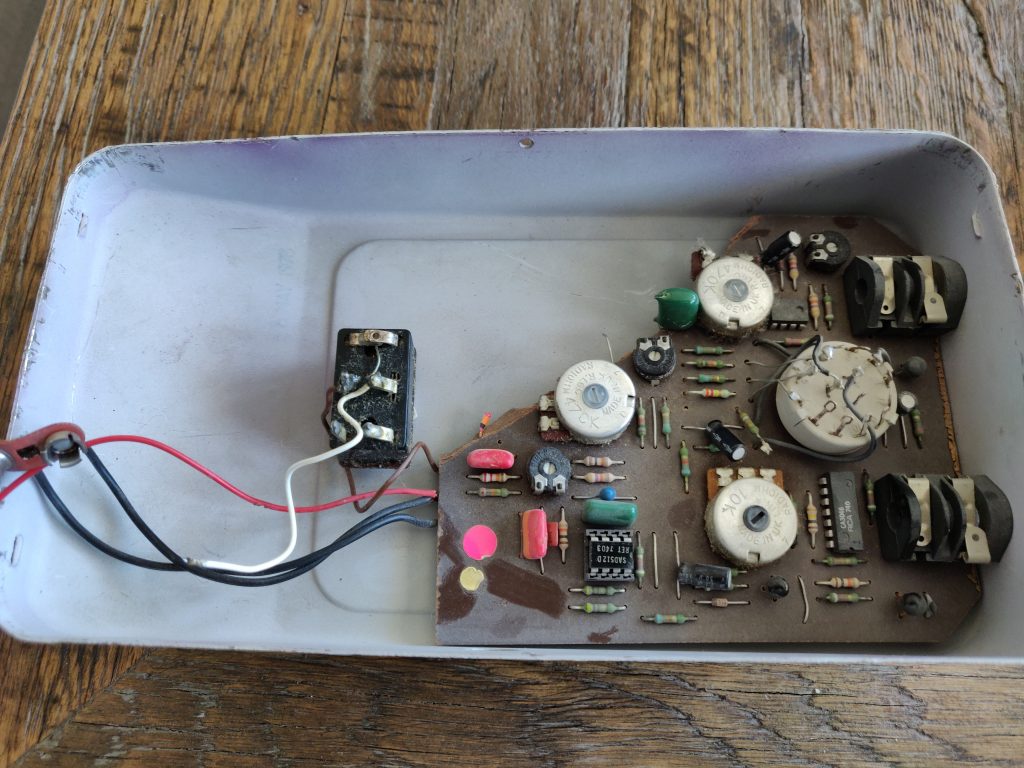 Beyond repair? Well normally I'd call it electronic junk but looking closer at the circuit board there's is still one component that makes me want to give it a try, the rare Reticon SAD512D BBD IC.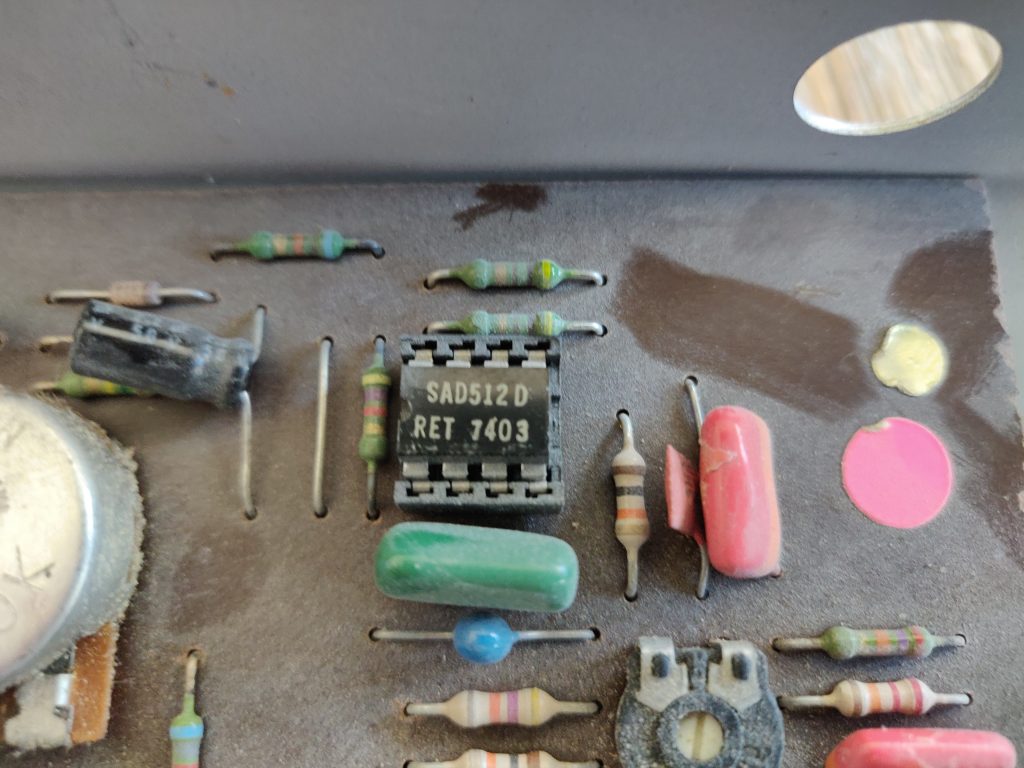 If anyone sits on a schematic for this pedal and like to share it with me I'd be very happy.
/Krister