This set of rare equipment arrived the other day for service. I'm told it will not interact with a synteziser.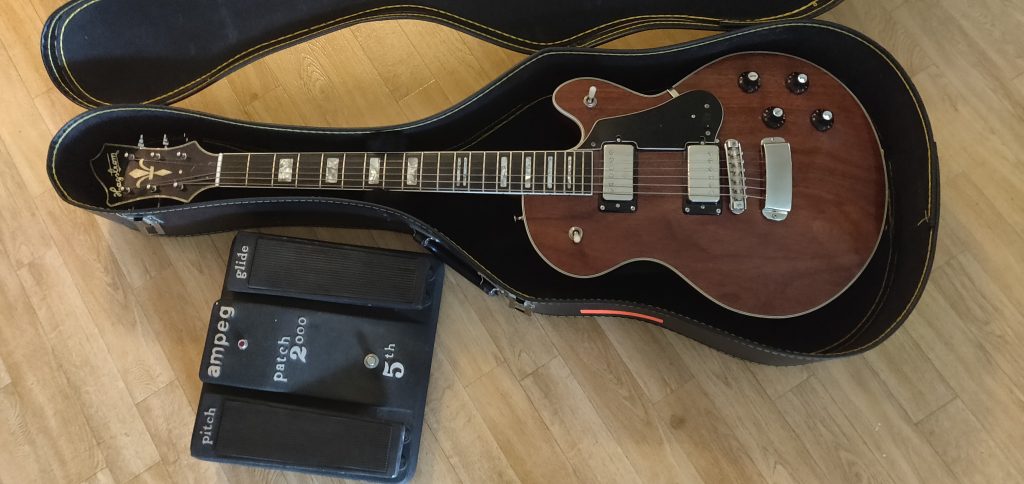 Here's a picture of the Ampeg pedal hooked up for testing and calibration.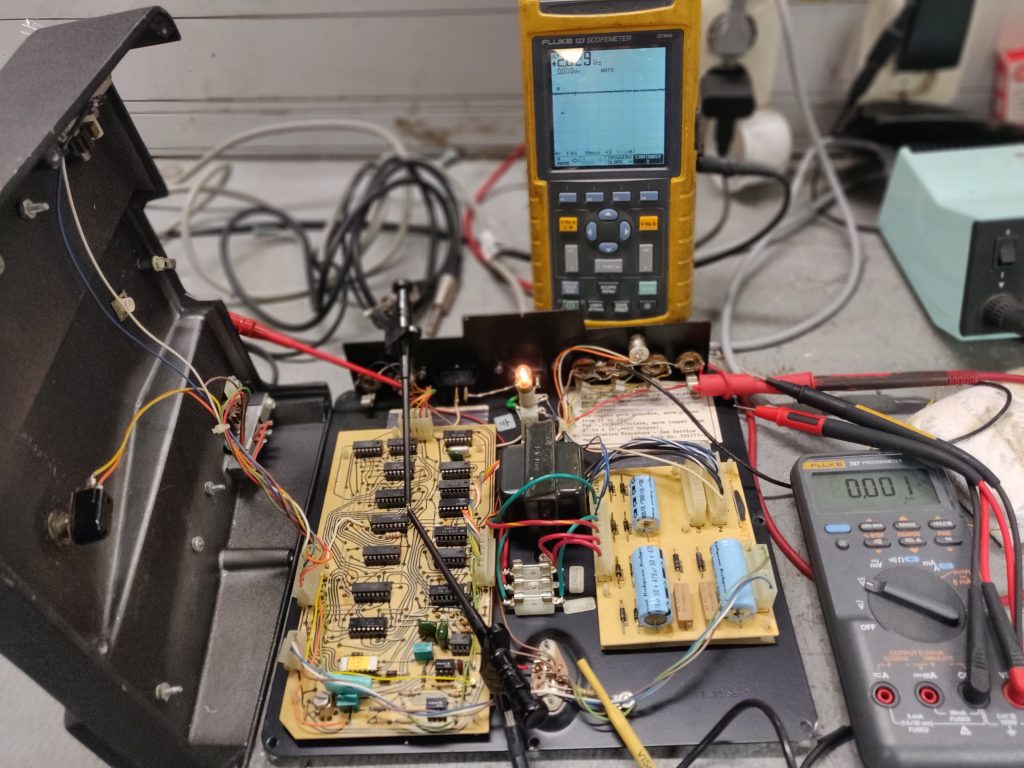 I could not find anything wrong with the Ampeg pedal, though it did need a new calibration. The old electrolytic capacitors will also be replaced.
/Krister