I've starteed working on the Laney amp as mentioned in an earlier post found here. I had it recapped and with no tubes, slowly brought it up to main voltage. Here's a picure of them new caps.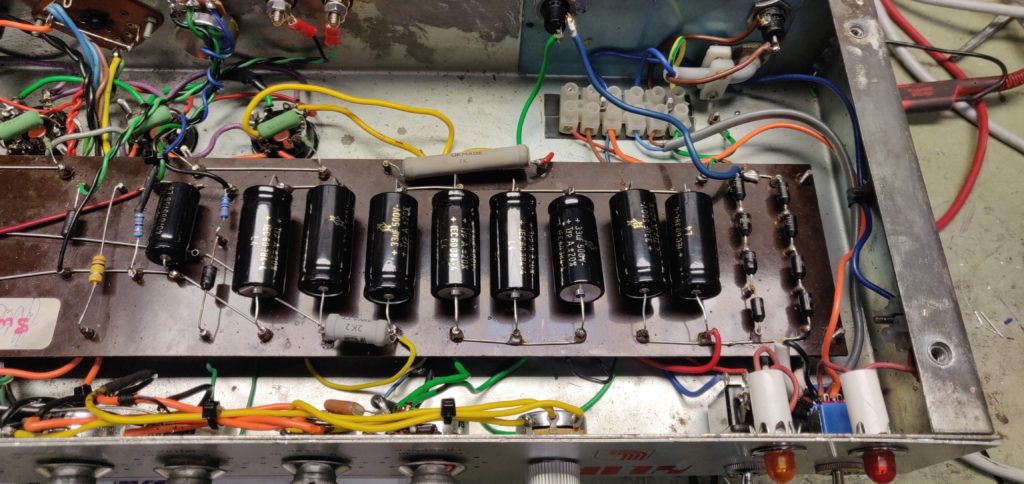 Here's the preamp section.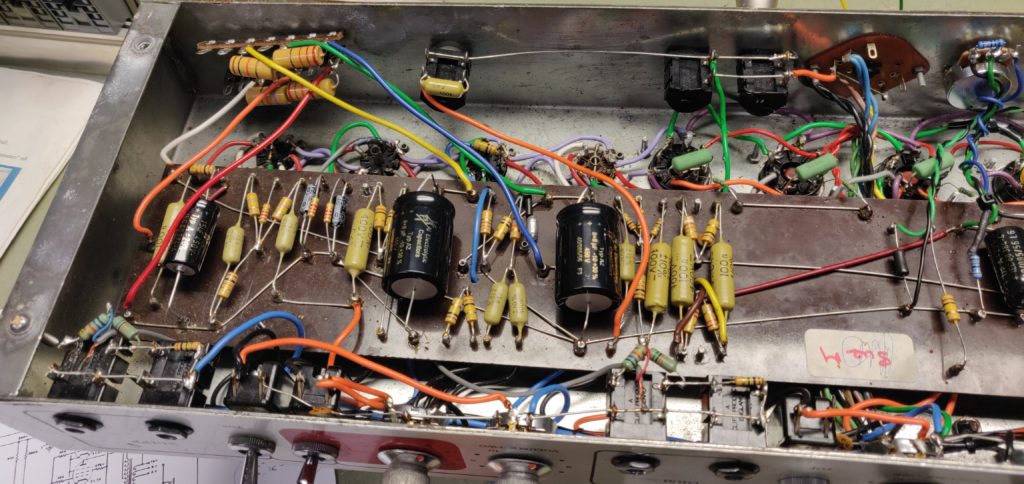 As it has fixed bias but not adjustable I added a bias pot and measure points accessible from the outside on the back of the amp as seen closer in this image. I've also installed new 1K screen resistors instead of the 470R :s.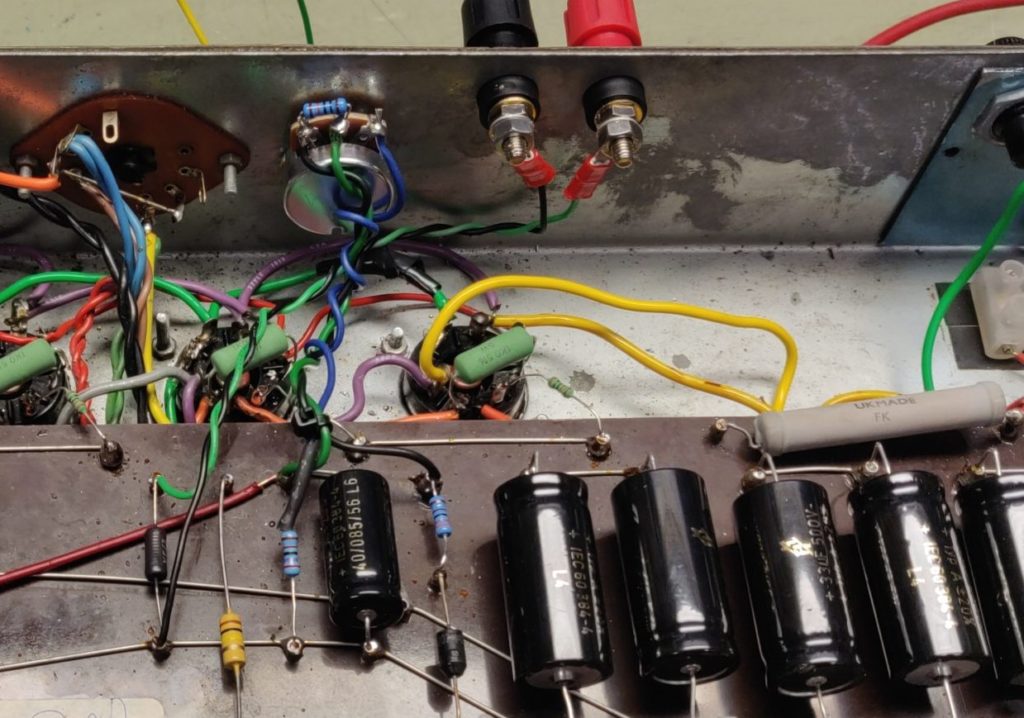 Here's the back panel with the bias pot and the measure points.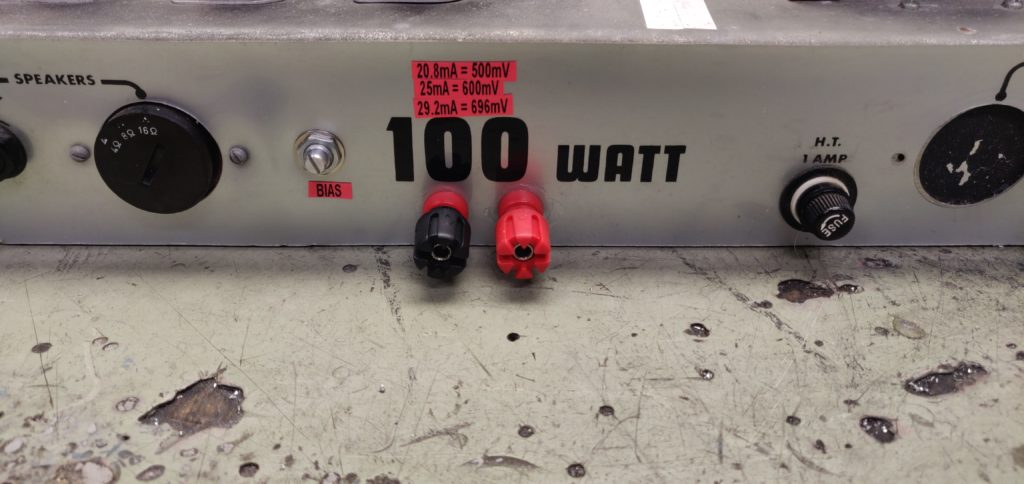 Time to power it up with tubes, I had the bias voltage set to -54VDC as in it's original state. Checked with dummy load and scope and all voltages are in specs. Also changed a few resistors and the master volume pot installed before I recieved it.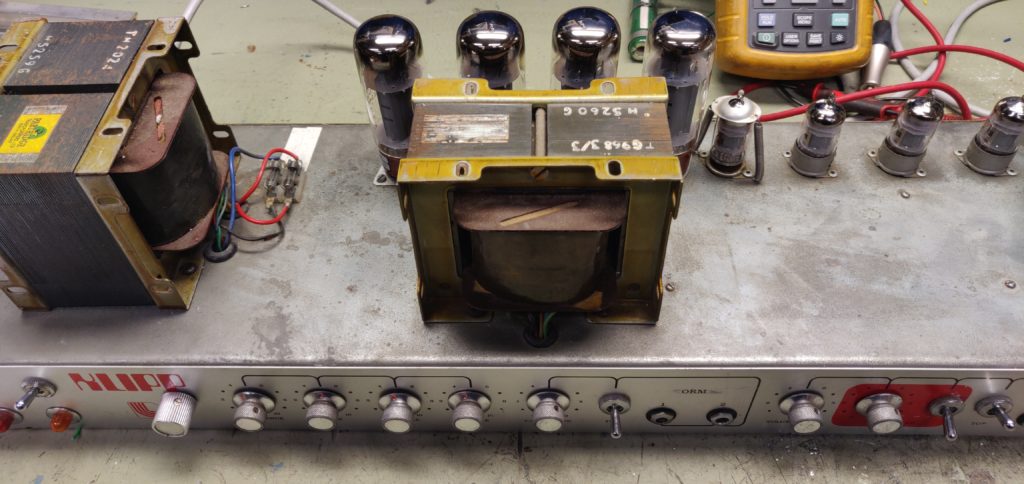 Now I just hope it plays as it should, well see.
/Krister