Got a ZOOM Multispomp MS-70CDR on the workbench for a custom paint job.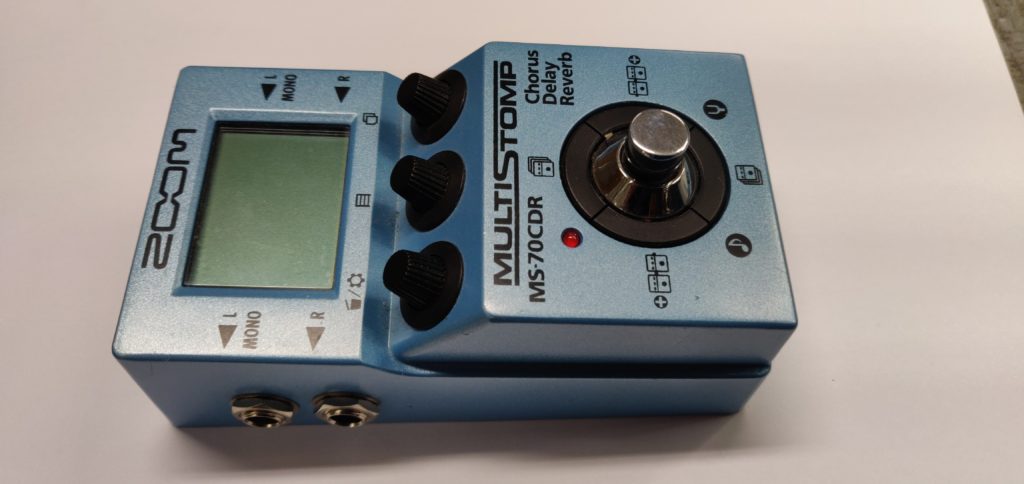 Opening it up we see that it consists of six circuit boards. One for each set of 6,3mm jacks, two for the for the switches and one for the pots .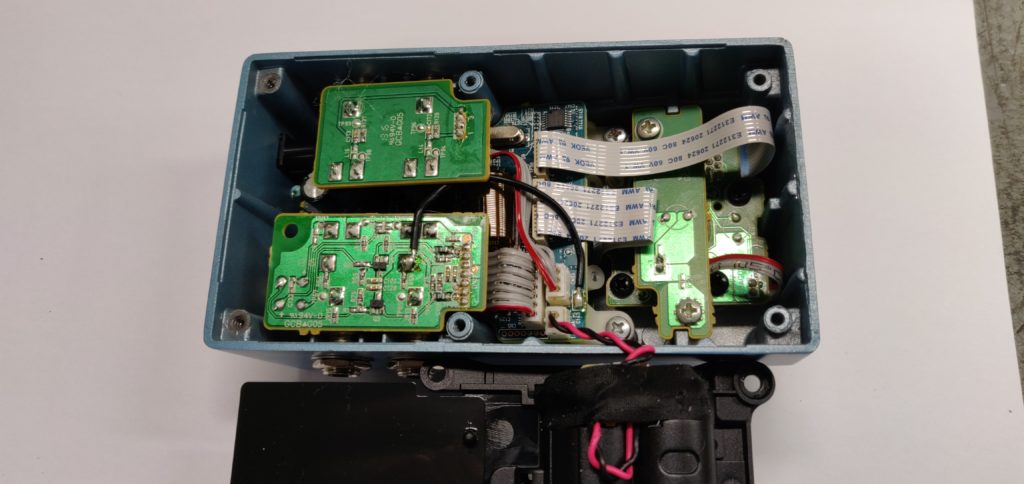 The motherboard holding the ZFX-3 DSP.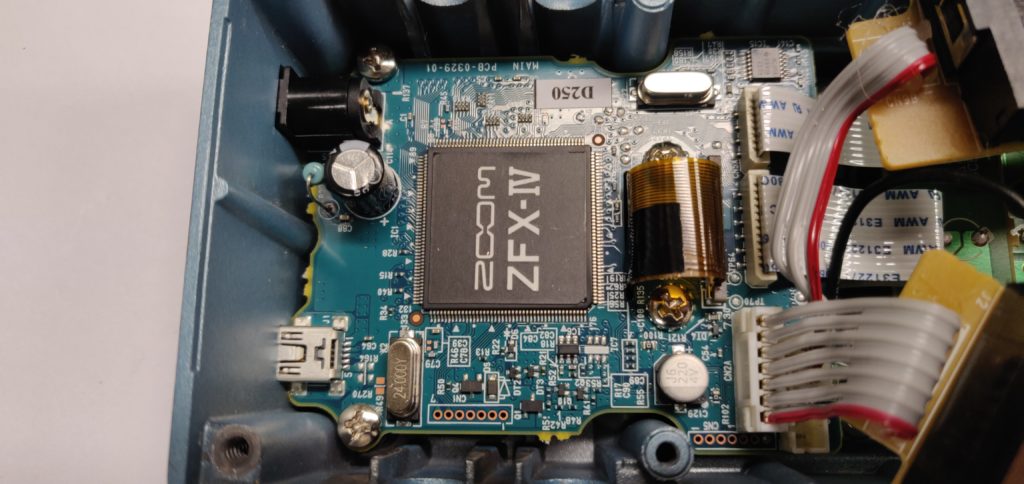 Everything removed but the display and the mechanical parts for the switches.
Finally the chassie with everything removed.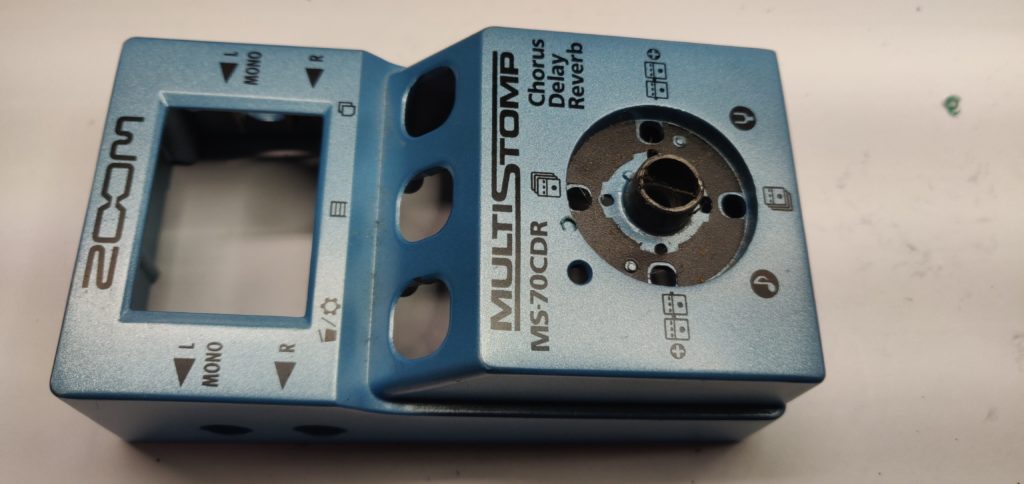 /Krister