A nice vintage fOXX Fuzz & Wa & Volume pedal on th workbench.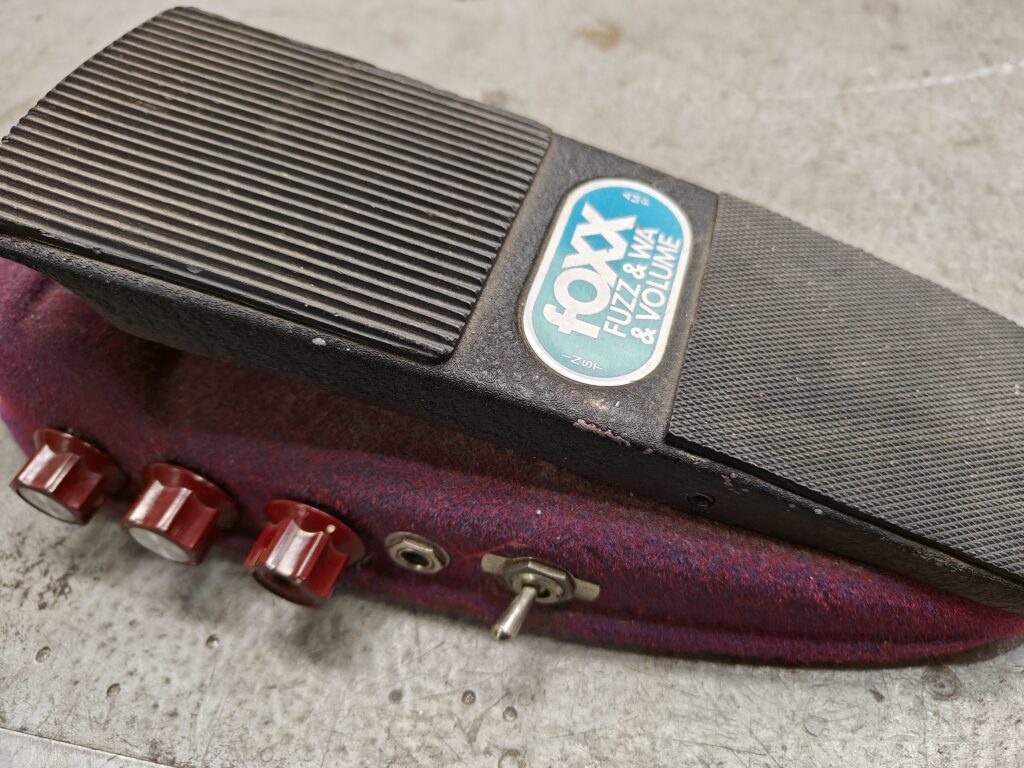 Previously modified with an added bypass switch, and a DC jack.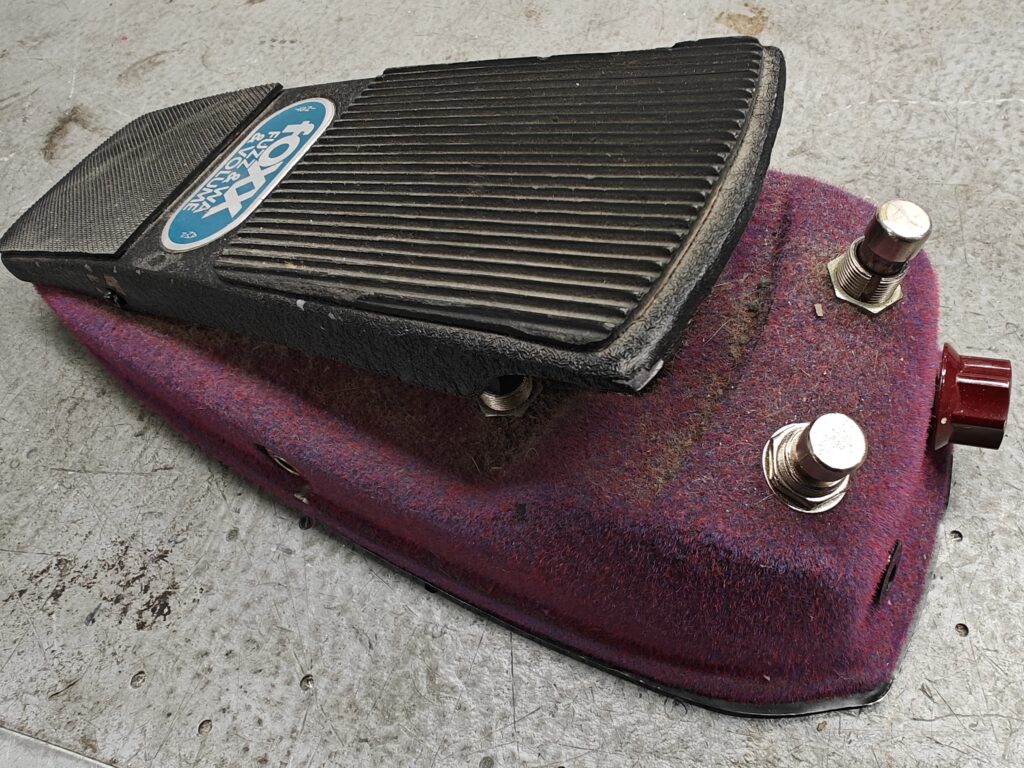 The guts.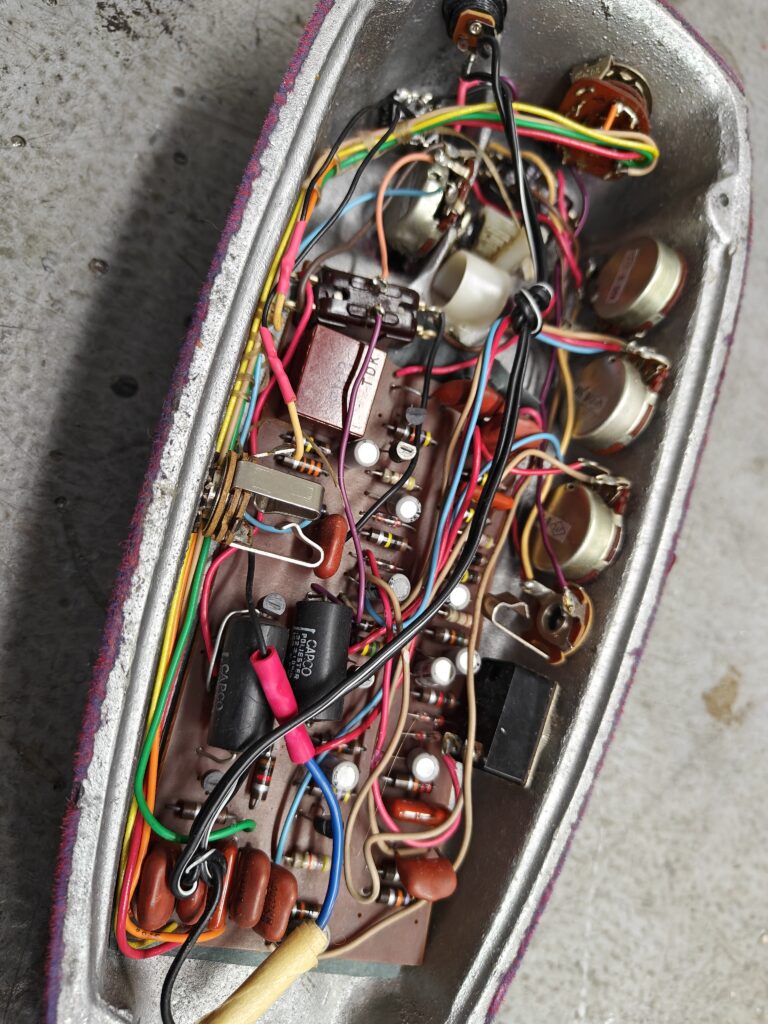 Solderside of the circuit board.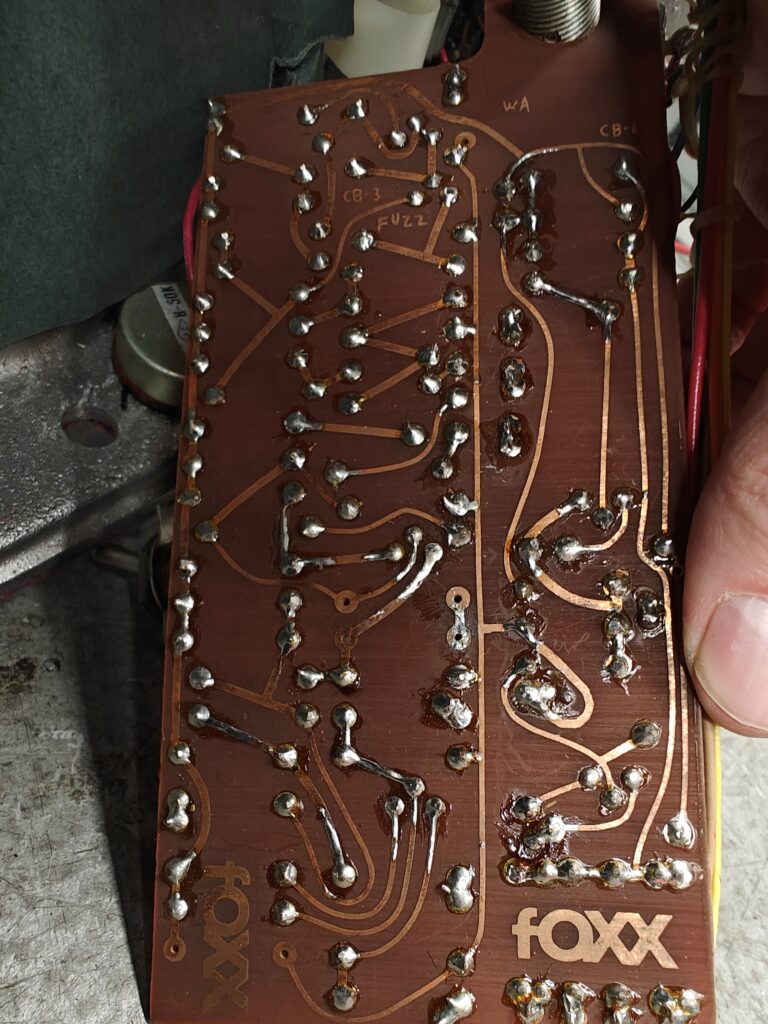 View of the potentiometers.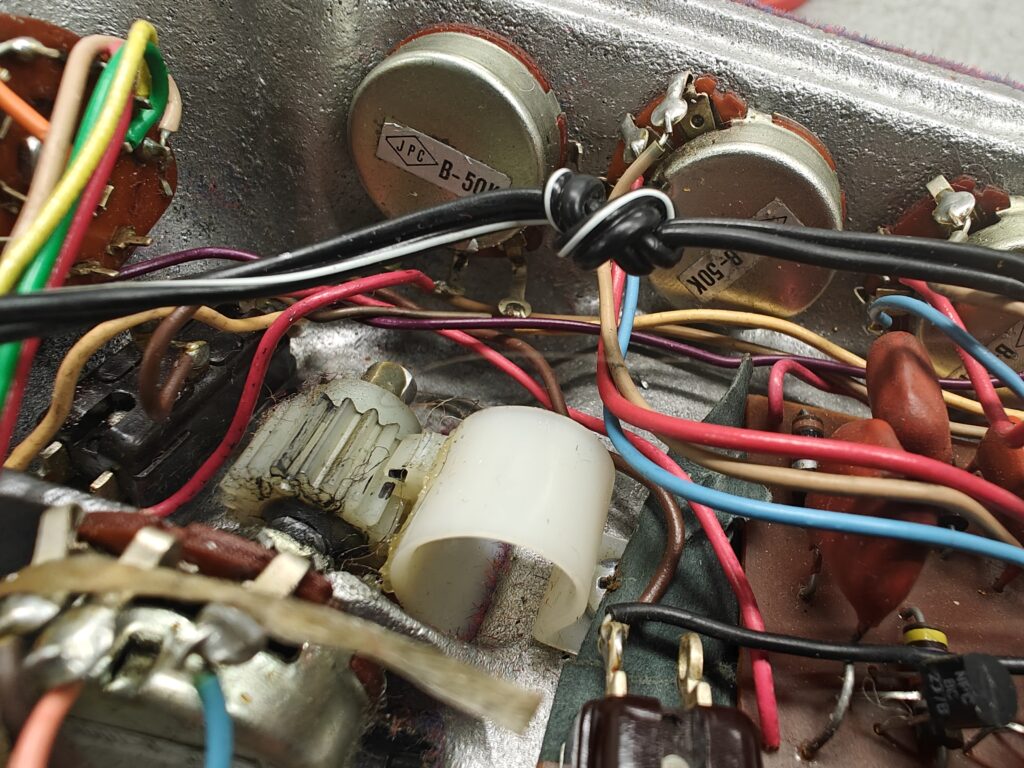 A customer asked for a mod of the bypass switch for the wah circuit, omitting the volume function when the wah is set to bypass, and service in general.
Cleaning the wah pot, recapping the circuit board and rewiring the wah/volume switch and the pedal is as new again.